The New Streetwise Radio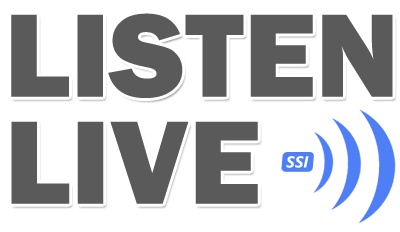 Privacy
We use third-party advertising companies to serve ads when you visit our Website. These companies may use information (not including your name, address email address or telephone number) about your visits to this and other Web sites in order to provide advertisements about goods and services of interest to you. If you would like more information about this practice and to know your choices about not having this information used by these companies, click here.
Concert Review: Delfeayo Marsalis and the Last Southern Gentlemen Tour Bring African Joy to San Jose Jazz Winter Fest
Published on Monday, 14 March 2016 07:54
By Shelah Moody
On a stormy night in San Jose, Grammy winning trombonist/producer Delfeayo Marsalis and his band brought the Kaiser Permanente San Jose Jazz Winter Fest to a blazing close with a sold out show at Café Stritch on March 8.
That night, Marsalis, who hails from New Orleans' royal family of jazz which included father Ellis Marsalis (piano) and brothers Wynton Marsalis (trumpet), Branford Marsalis (sax) and Jason Marsalis (drums, vibes), posted on Instagram that he may be a bit late for the gig due to a traffic slow down caused by a frightening car accident on Highway 17.
Alas, the bandleader arrived exactly only five minutes shy of showtime, joining band members Marvin "Smitty" Smith on drums, Sullivan Fortner (a student of Ellis Marsalis) on piano, Glenn Fisher on bass and guest artists Roderick Paulin on sax and Geechi Taylor on trumpet.
The band's up close and personal show was celebration of the music of the African diaspora, including jazz, blues, gospel, reggae and funk. Marsalis demonstrated his acoustic mastery of the trombone on standards such as "Autumn Leaves," (from his latest CD, "The Last Southern Gentlemen," featuring Ellis Marsalis), "My Romance" (showcasing Fortner's eloquent technique on the Steinway piano), and Louis Armstrong's "Tin Roof Blues."
As a tribute to one of his favorite players, Jamaican trombone great Don Drummond, whose music reflected what was going on politically and emotionally in the country, Marsalis led the band in a jubilant performance of Duke Reid's classic "Eastern Standard Time."
"I personally love ska because it's the only music that consists of trumpet, saxophone and trombone in the front line," Marsalis told the audience. "The trombone always plays the melody. When people ask what it's like when I get together with my brothers, I say, we only play ska!"
As an encore, the band performed one of Marsalis' original compositions, "Back to Africa," inspired by James Brown's groove on "Night Train," heavy metal music and Marcus Garvey's repatriation movement of the 1920s. Paulin added to the piece an improvised version of the spiritual "Amazing Grace."
"Second Line," featuring trumpeter Geechi Taylor of the Bay Area based Kev Choice Ensemble, was an ode to the brass bands, street bands, funeral processions and Mardi Gras celebrations of New Orleans.
"My band presents what is considered feel good music," said Marsalis. "People are always gonna have a good time at our shows.
As a producer, Marsalis has worked on many film and television soundtracks including Spike Lee's "Mo' Better Blues," "Unforgiveable Blackness: The Rise and Fall of Jack Johnson" (PBS) and N.C. Heikin's documentary, "Sound of Redemption: The Frank Morgan Story." He is also the author of the children's book, "No Cell Phone Day," an avid music educator who conducts workshops across the country and artistic director of his non-profit youth organization, Uptown Music Theatre in New Orleans. (www.umtno.com).
For information on the San Jose Jazz Winter Fest, go to: http://sanjosejazz.org/winter-fest.
For information on Delfeayo Marsalis, go to www.delfeayomarsalis.com.
Remembering Natalie Cole: A Black History Month/Women's History Month Tribute
Published on Thursday, 25 February 2016 16:08
By Shelah Moody
She wanted to be remembered as the daughter of a king, the mother of a prince and a friend to all.
On January 11, music's biggest superstars, industry professionals along with politicians, family, friends and fans packed West Angeles Church of God in Christ in Los Angeles to celebrate the life of Natalie Maria Cole, a nine time Grammy winner who scored hit records in the genres of R&B, pop and jazz.
Cole received her first Grammy Awards in 1976 in the Best New Artist and Best Female R&B Performance for her first hit, "This Will Be," produced by Chuck Jackson and her late husband, Rev. Marvin Yancy. She went on to receive Grammy Awards for Album of the Year (1990) for "Unforgettable…With Love" which featured duets with her legendary father, Nat "King" Cole" and Best Traditional Pop Vocal Album, "Still Unforgettable," (2009).
On New Year's Day, we received the sad news that Cole, 65 had died on New Year's Eve, a traditional day of world celebration. Cole's death was attributed to congestive heart failure.
Throughout her life, Cole had faced a series of challenges including drug addiction, hepatitis C and kidney failure. Having followed her career for decades, I guess I always believed my childhood idol was invincible. Natalie Cole, after all, had survived drug overdoses, car accidents, a fire at a Las Vegas hotel, an abusive marriage and a kidney transplant. At 15, she lost her beloved father, superstar Nat "King" Cole, which would later impact her formative years and inspire her intense drive toward success.
Ironically, on the day Cole was laid to rest, it was announced that another music icon, David Bowie, had passed away the day before, after a long battle with cancer.
Luminaries such as Stevie Wonder, Smokey Robinson, Lionel Richie, Johnnie Mathis, Angela Bassett, Ledisi, Eddie Levert, Rev. Jesse Jackson, Senator Diane Watson, Chaka Kahn, Freda Payne, Mary Wilson, Marla Gibbs and songwriter David Foster came out to pay their respects. Cole's friend and pastor, Dr. Melvin Wade, of Mt. Moriah Baptist Church in LA, of which Cole was a member in good standing, reminded the congregation that we were not there to seek autographs; our purpose was to worship--and to honor "Lady Natalie." The three hour service concluded with Rev. Wade delivering his "Message of Victory" in honor of Cole.
And what an honor it was. Imagine a church filled with fragrant white flowers (which Natalie loved) against stained glass themed backdrop. White roses, also, adorned her coffin. On display was an elegant portrait of Natalie at her finest, hair flowing, arms confidently crossed against her chest and a smile of elegance and pride on her lovely face. When you look at this photo, you know that this woman handled her business. Even while struggling with health issues, Cole continued to tour, perform and make appearances at countless charity events.
"When you needed a superstar, you called on Natalie Cole," said her longtime manager, Howard Grossman, who was also one of the pall bearers.
"If you want something done, asks a busy person to do it," said David Foster. "(Natalie) was never off of her game."
Imagine Stevie Wonder, a member of West Angeles Church of God in Christ, making a tearful speech for his dear friend and then breaking into an impromptu harmonica solo; playing one of her biggest hits, "Inseparable." Imagine Wonder singing a version of "The Lord's Prayer," so clean and so pure, sending the last, perfect note soaring above the rafters. You see, the day of Cole's funeral was also the birthday of his beloved mother, Lula Mae. Yes, this is where soul--and love resides. "We talk of love, but we don't do love," said Wonder, on the state of the world which Cole left.
In fine Christian tradition, we were encouraged to stand up, give Cole a standing ovation and shout her name as loud as we could; loud enough for her to hear us in the next world. "Natalie!" I shouted. "Natalie!"
Gospel composer Kurt Carr led the Mt. Moriah Baptist Church Choir in songs of praise including one that she loved, "For Every Mountain."
https://www.youtube.com/watch?v=JlqQeboL6Fo
Carr described Cole as one of the most beautiful, classiest people ever; the epitome of good taste. Carr remembered her as both a queen and a "sister-girl." Carr reflected on the day he invited Ms. Cole to dinner, agonizing over what he should serve such a superstar. Pheasant? Carr said he was pleasantly surprised when the singer pulled a bottle of hot sauce out of her Hermes bag.
The Natalie Maria Cole Band, including her longtime pianist/musical director, Gail Deadrick, and backing vocalist Lynne Fiddmont, performed one of Cole's favorite ballads, "More Than You'll Ever Know."
Indeed, the focus was on Natalie Cole's surviving family members, including her 38-year-old son, acclaimed drummer Robert Adam Yancy, and her twin sisters Casey Cole Hooker and Timolin Cole-Augustus, who arrived with extended family. Casey and Timolin read a letter of condolence to Robert from President Barak Obama.
"Dear Robert: Michelle and I were saddened to learn of the loss of your mother, and we send our heartfelt sympathies as you mourn Natalie's passing and reflect upon her life. As the first to show us the world, parents forever leave their mark on who we become, and there are no words to ease the pain when we lose ours. I hope cherished stories and songs from your mother help temper the grief you must feel and I trust that support of loved ones serves as a source of strength at this difficult time. In the days ahead, my thoughts will remain with you, may you find strength in your mother's memory and the guiding force of her love."
Sharing memories of their "big sister," known as "Sweetie" to the family, Timolin and Casey spoke of how Cole, a lifelong caregiver, often put the needs and wants of others before her own and extended herself for those who she knew would not be there for her. The twins also told of singing background on the last album that their sister recorded, "Natalie Cole en Espanol" (2013) and the unabashed sense of humor and the level of technical perfection that she possessed.
Robert Yancy, Cole's only son, who also played the drums in her band and toured with her, received a standing ovation when he approached the pulpit to speak.
"I was blessed to have someone who loved me; who cared for me, but the thing that I cherished about her the most was that she taught me how to love," said Yancy. "I have cherished every bit of my 38 years with her.
The greatest thing that she gave me was Jesus," said Yancy, who is also an aspiring minister.
Yancy later paid tribute to his mother by joining the band and choir on stage to play the drums.
Natalie Cole's R&B ballad, "Our Love" was chosen as the recessional song that afternoon. Some members of the congregation were silent as the family filed out and transported Cole to her final resting place; some clapped, sang along and remembered a star that still shines bright.
In 1988, I had the privilege of interviewing Natalie Cole for my college newspaper, "Ka Leo O Hawaii (Voice of Hawaii)." Cole invited me to her suite at the Sheraton Waikiki Hotel, where she had performed that night. Having worshipped Cole since I first heard songs like "I've Got Love on My Mind," and "Mr. Melody" on the radio at age 11, I was so nervous that my notepad was shaking. Cole had the kind of warmth and patience that immediately put me at ease. She asked me to sit not across from her, but by right by her side on the sofa. She introduced me to her guests. I had never felt so important! I remember her robust laughter, her famous smile with the tiny gap and the way her hazel eyes reflected the light from the chandelier.
That year, Cole was raising young Robert alone and anticipating the release of her new album, "Everlasting." She became excited and when I told her that Anita Baker had performed a song she had written, "Urge to Merge" during her live show at the Waikiki Shell.
"Annie! Anita put 'Urge to Merge in the show," said Cole. "Shelah said it sounded good!"
Cole said she admired singers like Baker, who was able to take outside material and interpret it in her own way.
"That's really how I began to have the success that I started to have when I was still in college and I was singing," said Cole. "Since I didn't have any songs of my own, I would take songs from the Top 40 charts and re-arrange them. It's not a secret, but I think it's a key to letting people know that you are creative."
"Like what you did with the Beatles' song 'Lucy in the Sky with Diamonds," I said.
"Exactly, or even 'When I Fall in Love," said Cole. "I think the worst thing that you can do is to do a cover of the song and sing it the same way. If you're not going to do anything different to the song, it seems kind of a waste. My style is expanding constantly. I can't stick with one thing; I never could. I know it makes people crazy, but I can't help it!"
In honor of Black History Month and Women's History Month in March, Streetwise Radio honors the life and legacy of Natalie Maria Cole. Listen to Natalie on www.streetwisesd.com/radio.
Bay Area's Top Jazz, Classical and R&B Artists Nominated for 2015 Grammy Awards
Published on Saturday, 13 February 2016 10:00
Wayne Wallace Joshua Redman
By Shelah Moody
Miguel Zenon, Wayne Wallace, Joshua Redmond.
These three jazz musicians, who have either lived or worked extensively in the San Francisco Bay Area, are among many who were nominated for 2015 Grammy Awards. These names reflect the Bay Area's rich and diverse musical and cultural heritage.
Alto saxophonist Miguel Zenon, who hails from Jan Juan, Puerto Rico, recently spent time in the Bay Area during his residency with the 2015-2016 SFJAZZ Collective. Zenon was in fine company with accomplished musicians David Sanchez (tenor saxophone), Sean Jones (trumpet), Robin Eubanks (trombone) Warren Wolf (vibraphone) Edward Simon (piano) Matt Penman (bass) and Oved Calvaire (drums).
Zenon received a 2015 Grammy nomination in the Best Latin Jazz Album category for his recording "Identities are Changeable."
On Oct. 23, 2015, Zenon and SFJAZZ Collective presented "Music of Michael Jackson & Original Compositions" at the pristine SFJAZZ Center. The SFJAZZ Collective paid tribute to the King of Pop with Latin jazz, contemporary jazz and Afro-Caribbean interpretations of Jackson's pop hits, "Rock With You," "Smooth Criminal," "Human Nature" and "This Place Hotel," from the Jackson's "Triumph" album.
The SFJAZZ Collective is currently recording an album, which will include eight Michael Jackson covers and eight original compositions.
During his residency with the SFJAZZ Collective, Sean Jones wrote and original piece called "Franklin and Fell," inspired by the streets of San Francisco. Jones played the trumpet on Nancy Wilson's 2007 Grammy winning album "Turned to Blue" and has seven solo recordings to his credit.
"I love San Francisco," said Jones," who hails from Warren, Ohio. "I just joined the band and this is also my second year with SF Performances as a chamber musician. It's kind of ironic that the SFJAZZ Collective asked me to be in the band at the same time. Something is pulling me west."
Award winning saxophonist Joshua Redman, who hails from Berkeley, CA, received a 2015 Grammy nomination for Best Improvised Jazz Solo for his performance "Friend of Foe," from his album "The Bad Plus." https://www.youtube.com/watch?v=g9tf8gS-TdA.
Redman was acknowledged during the Recording Academy San Francisco Chapter Nominee Celebration on Jan. 26, but was unable to attend.
The son of revered saxophonist Dewey Redman, Joshua played with the Berkeley High School Jazz Ensemble and Combo as a teenager and went on to study at Harvard University. Redman is also former artistic director of the SFJAZZ Collective.
San Francisco born trombonist/composer Wayne Wallace and his Latin Jazz Quintet were also nominated for Best Latin Jazz Album for "Intercambio" on the Patois label. Incidentally, Wallace was nominated in the same category in 2014 for his album "Latin Jazz-Jazz Latin." Accompanied by his daughter and manager, Wallace took part in the festivities at the Recording Academy San Francisco Chapter Nominee Celebration.
It's exciting, this is my third nomination," said Wallace. "On my record, 'Intercombio,' we mix different styles of Afro-Caribbean music with western European music, jazz and a little bit of funk. Our group has been together for almost eight years."
Asked how he got into Latin jazz in the Bay Area, Wallace said: "I didn't have a choice; the music was all around me. I was interested in Latin Jazz from the time I started playing in groups."
Wallace expects to have a full Grammy schedule of activities in Los Angeles before the actual ceremony on Feb. 15 at the Staples Center.
"Right now, I'm bi-geographical; I live between Francisco and Bloomington, Indiana," said Wallace, who is also a music educator who has held workshops on Latin Jazz. "I'll be coming in from Indiana, and Saturday, we will meet with other nominees and the band will have a celebratory dinner. There's a nominees' reception on Sunday; it's a lot of fun, it's really cool. We receive medallions, we take pictures, the food is great and the national Grammy high school band plays."
Congratulations to the other 2015 Grammy Nominees from the Bay Area:
Kehlani-Best Urban Contemporary Album-"You Should Be Here."
Camili Landau, Christian Pepin-Santiago of La Cuneta Son Machin-Best Latin Rock, Urban or Alternative Album-"Mondongo."
Los Tigres Del Norte, Best Regional Mexican Music Album-"Realidades—Deluxe Edition."
Ian Brennan, producer, Zomba Prison Project-Best World Music Album-"I Have No Everything Here.
David Balakrishnan, composer-Best Instrumental Composition, "Confetti Man" (Turtle Island Quartet).
Geri Allen, Jocelyn Arem and Steve Rosenthal, compilation producers; Jamie Howarth and Jessica Thompson, mastering engineers-Best Historical Album-"The Complete Concert By the Sea" (Erroll Garner).
James Guthrie and Joel Plante, surround sound engineers and producers—Best Surround Sound Album—"Amused to Death" (Roger Waters)
Keith O Johnson and Sean Royce Martin—Engineers-Best Engineered Album, Classical-"Saint-Saens: Symphony No. 3, Organ" (Michael Stern & Kansas City Symphony).
Leslie Anne Jones-Best Engineered Album, Classical-(George Manahan & San Francisco Ballet Orchestra).
Marina Al Ledin and Victor Ledin-Producer of the Year, Classical "Women at the Piano."
Takacs Quartet & Mark-Andre Hamelin-Best Chamber Music/Small Ensemble Performance-Shostakovich: Piano Quintet and String Quartet No. 2."
Esteli Gomez, Best Chamber Music/Small Ensemble Performance-"Render" (Brad Wells & Roomful of Teeth).
The 58th Annual Grammy Awards will air on Monday, Feb. 15. www.grammy.com.
Broadcast
Big Splif 4:20 Reggae
4:30pm - 5:30pm
10pm - 11pm
Jazz Cafe

12 pm - 1 pm

Soul City
6pm - 7pm
Streetwise Big Hop

Mon - Fri, 7pm - 8pm
Fri - Sat, 11pm to 12pm

ULTRA MIX

Fri - Sat, 12am - 12pm
Sun - Thu, 11pm - 12pm
Mon - Sun, 1pm - 4:30pm
Mon - Sun, 5:30pm - 6pm
Mon - Sun, 8pm - 10pm
ULTRA MIX BLUE
Romantic R&B, Chill & Jazz 12am Pacific
Irie Vision World Beat TV
Watch IrieVision on Streetwise Radio 24/7.
Carmelita Harris, host of a popular Reggae World Beat TV show on cable's channel 29 in San Francisco, keeps her finger on the pulse of the community.She's busy. Driven. Dedicated. Jamaica alone turns out more music per ca-pita than any other country in the world. Harris knows where the next reggae concert is going to be -- from a concerthall to a small nightspot -- and who is going to spice it up.
Saturday, 30th April 2016
9:53:am
Courier Service
Need a delivery?
Streetwise Special Delivery is ready for you 24/7. Pickups & Deliveries throughout California.
Call us 800-635-7531.
Streetwise provides Courier Service in San Francisco, San Jose, Oakland and the surrounding cities
Visitors
| | | |
| --- | --- | --- |
| 99.2% | | United States |
| 0.4% | | Czech Republic |
| 0% | | Canada |
| 0% | | United Kingdom |
| 0% | | France |
| 0% | | Germany |
| 0% | | Jamaica |
| 0% | | Australia |
| 0% | | Russian Federation |
| 0% | | Netherlands |
| | |
| --- | --- |
| Today: | 2 |
| Yesterday: | 7 |
| This Week: | 213 |
| Last Week: | 94 |
| This Month: | 592 |
| Last Month: | 620 |
| Total: | 103888 |