The New Streetwise Radio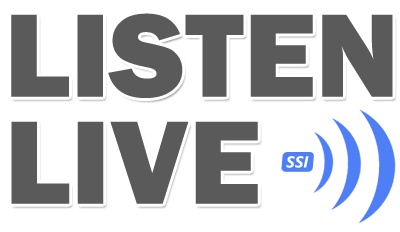 SVI Inc
Receive a Free Flash Drive when you sign up with SVI, a networking & business communication company.
Bay Area's Top Jazz, Classical and R&B Artists Nominated for 2015 Grammy Awards
Published on Saturday, 13 February 2016 10:00
Wayne Wallace Joshua Redman
By Shelah Moody
Miguel Zenon, Wayne Wallace, Joshua Redmond.
These three jazz musicians, who have either lived or worked extensively in the San Francisco Bay Area, are among many who were nominated for 2015 Grammy Awards. These names reflect the Bay Area's rich and diverse musical and cultural heritage.
Alto saxophonist Miguel Zenon, who hails from Jan Juan, Puerto Rico, recently spent time in the Bay Area during his residency with the 2015-2016 SFJAZZ Collective. Zenon was in fine company with accomplished musicians David Sanchez (tenor saxophone), Sean Jones (trumpet), Robin Eubanks (trombone) Warren Wolf (vibraphone) Edward Simon (piano) Matt Penman (bass) and Oved Calvaire (drums).
Zenon received a 2015 Grammy nomination in the Best Latin Jazz Album category for his recording "Identities are Changeable."
On Oct. 23, 2015, Zenon and SFJAZZ Collective presented "Music of Michael Jackson & Original Compositions" at the pristine SFJAZZ Center. The SFJAZZ Collective paid tribute to the King of Pop with Latin jazz, contemporary jazz and Afro-Caribbean interpretations of Jackson's pop hits, "Rock With You," "Smooth Criminal," "Human Nature" and "This Place Hotel," from the Jackson's "Triumph" album.
The SFJAZZ Collective is currently recording an album, which will include eight Michael Jackson covers and eight original compositions.
During his residency with the SFJAZZ Collective, Sean Jones wrote and original piece called "Franklin and Fell," inspired by the streets of San Francisco. Jones played the trumpet on Nancy Wilson's 2007 Grammy winning album "Turned to Blue" and has seven solo recordings to his credit.
"I love San Francisco," said Jones," who hails from Warren, Ohio. "I just joined the band and this is also my second year with SF Performances as a chamber musician. It's kind of ironic that the SFJAZZ Collective asked me to be in the band at the same time. Something is pulling me west."
Award winning saxophonist Joshua Redman, who hails from Berkeley, CA, received a 2015 Grammy nomination for Best Improvised Jazz Solo for his performance "Friend of Foe," from his album "The Bad Plus." https://www.youtube.com/watch?v=g9tf8gS-TdA.
Redman was acknowledged during the Recording Academy San Francisco Chapter Nominee Celebration on Jan. 26, but was unable to attend.
The son of revered saxophonist Dewey Redman, Joshua played with the Berkeley High School Jazz Ensemble and Combo as a teenager and went on to study at Harvard University. Redman is also former artistic director of the SFJAZZ Collective.
San Francisco born trombonist/composer Wayne Wallace and his Latin Jazz Quintet were also nominated for Best Latin Jazz Album for "Intercambio" on the Patois label. Incidentally, Wallace was nominated in the same category in 2014 for his album "Latin Jazz-Jazz Latin." Accompanied by his daughter and manager, Wallace took part in the festivities at the Recording Academy San Francisco Chapter Nominee Celebration.
It's exciting, this is my third nomination," said Wallace. "On my record, 'Intercombio,' we mix different styles of Afro-Caribbean music with western European music, jazz and a little bit of funk. Our group has been together for almost eight years."
Asked how he got into Latin jazz in the Bay Area, Wallace said: "I didn't have a choice; the music was all around me. I was interested in Latin Jazz from the time I started playing in groups."
Wallace expects to have a full Grammy schedule of activities in Los Angeles before the actual ceremony on Feb. 15 at the Staples Center.
"Right now, I'm bi-geographical; I live between Francisco and Bloomington, Indiana," said Wallace, who is also a music educator who has held workshops on Latin Jazz. "I'll be coming in from Indiana, and Saturday, we will meet with other nominees and the band will have a celebratory dinner. There's a nominees' reception on Sunday; it's a lot of fun, it's really cool. We receive medallions, we take pictures, the food is great and the national Grammy high school band plays."
Congratulations to the other 2015 Grammy Nominees from the Bay Area:
Kehlani-Best Urban Contemporary Album-"You Should Be Here."
Camili Landau, Christian Pepin-Santiago of La Cuneta Son Machin-Best Latin Rock, Urban or Alternative Album-"Mondongo."
Los Tigres Del Norte, Best Regional Mexican Music Album-"Realidades—Deluxe Edition."
Ian Brennan, producer, Zomba Prison Project-Best World Music Album-"I Have No Everything Here.
David Balakrishnan, composer-Best Instrumental Composition, "Confetti Man" (Turtle Island Quartet).
Geri Allen, Jocelyn Arem and Steve Rosenthal, compilation producers; Jamie Howarth and Jessica Thompson, mastering engineers-Best Historical Album-"The Complete Concert By the Sea" (Erroll Garner).
James Guthrie and Joel Plante, surround sound engineers and producers—Best Surround Sound Album—"Amused to Death" (Roger Waters)
Keith O Johnson and Sean Royce Martin—Engineers-Best Engineered Album, Classical-"Saint-Saens: Symphony No. 3, Organ" (Michael Stern & Kansas City Symphony).
Leslie Anne Jones-Best Engineered Album, Classical-(George Manahan & San Francisco Ballet Orchestra).
Marina Al Ledin and Victor Ledin-Producer of the Year, Classical "Women at the Piano."
Takacs Quartet & Mark-Andre Hamelin-Best Chamber Music/Small Ensemble Performance-Shostakovich: Piano Quintet and String Quartet No. 2."
Esteli Gomez, Best Chamber Music/Small Ensemble Performance-"Render" (Brad Wells & Roomful of Teeth).
The 58th Annual Grammy Awards will air on Monday, Feb. 15. www.grammy.com.
Cornell CC Carter In The Moment
Published on Friday, 25 December 2015 20:50
By LM
I was listening to Streetwise Radio the other day and heard a song called "Beautiful" by Cornell CC Carter. As I was listen to Streetwise Radio another song of his came on the radio called "Bobblehead". My three year old granddaughter was sitting on the floor playing with her toys, she started to bobbing her head. I said you like that song her response was hey grandma. It has the old school sound that I like. I know this song is going to be a hit and a Bay Area sports anthem as well. DJ Michael K.Ealey said he had the pleasure of attending a CD listening party of his songs in Gilroy California. He told me that this guy has something special and you are going to hear a lot about him. Cornell CC Carter is a singer song writer, bandleader and producer from San Francisco, California and lives in Novato California now. Cornell CC Carter has been the front man for the group Five Point 0, a Bay Area band for years. He has a solo project coming out called, "In The Moment" on January 15, 2016. The two songs I already heard are fantastic. I can't wait to hear more. If you like real R&B you will like Cornell CC Carter he is the real deal. Tune to Streetwise Radio and be the first to hear "Beautiful" and "Bobblehead". You can listen to Streetwise Radio on Pandora, iTunes, Live365, Athen365 and MyGen365.
LM
https://www.youtube.com/watch?v=ucUPEpwEHvM
http://fivepoint0.net/374929.html
Oddisee
Published on Wednesday, 23 December 2015 05:20
I rarely find rap music that I can stand listening to, the stuff they play on the On-Air stations and the mainstream is awful. As I was sitting here listening to Oddisee's song "Belong To The World", I thought he has real talent. I went on to listen to more of his songs I became a fan.

Click here for the artic

le.
Broadcast
Big Splif 4:20 Reggae
4:30pm - 5:30pm
10pm - 11pm
Jazz Cafe

12 pm - 1 pm

Soul City
6pm - 7pm
Streetwise Big Hop

Mon - Fri, 7pm - 8pm
Fri - Sat, 11pm to 12pm

ULTRA MIX

Fri - Sat, 12am - 12pm
Sun - Thu, 11pm - 12pm
Mon - Sun, 1pm - 4:30pm
Mon - Sun, 5:30pm - 6pm
Mon - Sun, 8pm - 10pm
ULTRA MIX BLUE
Romantic R&B, Chill & Jazz 12am Pacific
Irie Vision World Beat TV
Watch IrieVision on Streetwise Radio 24/7.
Carmelita Harris, host of a popular Reggae World Beat TV show on cable's channel 29 in San Francisco, keeps her finger on the pulse of the community.She's busy. Driven. Dedicated. Jamaica alone turns out more music per ca-pita than any other country in the world. Harris knows where the next reggae concert is going to be -- from a concerthall to a small nightspot -- and who is going to spice it up.
Sunday, 14th February 2016
4:28:am
Courier Service
Need a delivery?
Streetwise Special Delivery is ready for you 24/7. Pickups & Deliveries throughout California.
Call us 800-635-7531.
Streetwise provides Courier Service in San Francisco, San Jose, Oakland and the surrounding cities
Visitors
| | | |
| --- | --- | --- |
| 99.2% | | United States |
| 0.4% | | Czech Republic |
| 0% | | Canada |
| 0% | | United Kingdom |
| 0% | | Germany |
| 0% | | Netherlands |
| 0% | | France |
| 0% | | Australia |
| 0% | | Jamaica |
| 0% | | India |
| | |
| --- | --- |
| Today: | 1 |
| Yesterday: | 805 |
| This Week: | 8710 |
| Last Week: | 17112 |
| This Month: | 25822 |
| Last Month: | 3590 |
| Total: | 93312 |