The New Streetwise Radio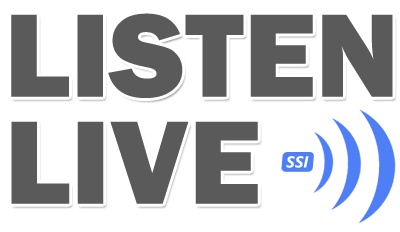 SVI Inc
Receive a Free Flash Drive when you sign up with SVI, a networking & business communication company.
Advertise with us
Advertise with us
Published on Tuesday, 27 July 2010 21:35
                               A world of advertising opportunity abounds here for you here at
                                                                       Streetwise Radio
                                Radio spot ads placed in all world time zones. Program sponsorships.
                                                      Web page ads spread over  7  web sites..
                                The Hottest Internet Radio Statio Playing R& B ,Jazz, HipHop, Reggae.
                                                               CALL 800-635-7531 FOR RATES
 .  
                                             .
Broadcast
Big Splif 4:20 Reggae
4:30pm - 5:30pm
10pm - 11pm
Jazz Cafe

12 pm - 1 pm

Soul City
6pm - 7pm
Streetwise Big Hop

Mon - Fri, 7pm - 8pm
Fri - Sat, 11pm to 12pm

ULTRA MIX

Fri - Sat, 12am - 12pm
Sun - Thu, 11pm - 12pm
Mon - Sun, 1pm - 4:30pm
Mon - Sun, 5:30pm - 6pm
Mon - Sun, 8pm - 10pm
ULTRA MIX BLUE
Romantic R&B, Chill & Jazz 12am Pacific
Irie Vision World Beat TV
Watch IrieVision on Streetwise Radio 24/7.
Carmelita Harris, host of a popular Reggae World Beat TV show on cable's channel 29 in San Francisco, keeps her finger on the pulse of the community.She's busy. Driven. Dedicated. Jamaica alone turns out more music per ca-pita than any other country in the world. Harris knows where the next reggae concert is going to be -- from a concerthall to a small nightspot -- and who is going to spice it up.
Wednesday, 10th February 2016
11:50:am
Courier Service
Need a delivery?
Streetwise Special Delivery is ready for you 24/7. Pickups & Deliveries throughout California.
Call us 800-635-7531.
Streetwise provides Courier Service in San Francisco, San Jose, Oakland and the surrounding cities
Visitors
| | | |
| --- | --- | --- |
| 99.1% | | United States |
| 0.4% | | Czech Republic |
| 0.1% | | Canada |
| 0.1% | | United Kingdom |
| 0% | | Germany |
| 0% | | France |
| 0% | | Netherlands |
| 0% | | Australia |
| 0% | | Jamaica |
| 0% | | India |
| | |
| --- | --- |
| Today: | 808 |
| Yesterday: | 2344 |
| This Week: | 3886 |
| Last Week: | 17112 |
| This Month: | 20998 |
| Last Month: | 2672 |
| Total: | 88488 |