The New Streetwise Radio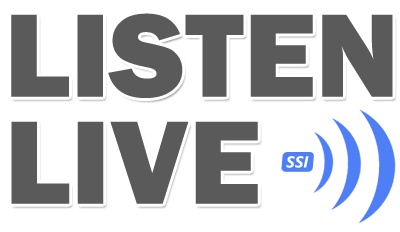 Privacy
We use third-party advertising companies to serve ads when you visit our Website. These companies may use information (not including your name, address email address or telephone number) about your visits to this and other Web sites in order to provide advertisements about goods and services of interest to you. If you would like more information about this practice and to know your choices about not having this information used by these companies, click here.
About Streetwise Radio
About Us
Published on Thursday, 11 August 2011 00:56
Streetwise Radio began its journey on July 13, 2009 on Live365.com. Created by the owner of Streetwise Special Delivery Inc. Michael K. Ealey it broadcasts from Gilroy Ca. Now on Athena365, MyGen365 and I Tunes we are dedicated to changing the way people listen to radio through the Internet. We play R&B, Jazz, Reggae & Hip Hop.
Music from the past to the present with the key ingredient, new music from the millions of truly talented artist undiscovered from around the world. We are a firm believer that
there is better music and sounds that is being played on current air radio. Everyday we search for such talent and deliver it to you. Unlike local air radio we reach the world.
Our programs are designed so that it is office friendly. And you'll find that there is music for young and old.
Broadcast
Big Splif 4:20 Reggae
4:30pm - 5:30pm
10pm - 11pm
Jazz Cafe

12 pm - 1 pm

Soul City
6pm - 7pm
Streetwise Big Hop

Mon - Fri, 7pm - 8pm
Fri - Sat, 11pm to 12pm

ULTRA MIX

Fri - Sat, 12am - 12pm
Sun - Thu, 11pm - 12pm
Mon - Sun, 1pm - 4:30pm
Mon - Sun, 5:30pm - 6pm
Mon - Sun, 8pm - 10pm
ULTRA MIX BLUE
Romantic R&B, Chill & Jazz 12am Pacific
Irie Vision World Beat TV
Watch IrieVision on Streetwise Radio 24/7.
Carmelita Harris, host of a popular Reggae World Beat TV show on cable's channel 29 in San Francisco, keeps her finger on the pulse of the community.She's busy. Driven. Dedicated. Jamaica alone turns out more music per ca-pita than any other country in the world. Harris knows where the next reggae concert is going to be -- from a concerthall to a small nightspot -- and who is going to spice it up.
Monday, 2nd May 2016
5:34:am
Courier Service
Need a delivery?
Streetwise Special Delivery is ready for you 24/7. Pickups & Deliveries throughout California.
Call us 800-635-7531.
Streetwise provides Courier Service in San Francisco, San Jose, Oakland and the surrounding cities
Visitors
| | | |
| --- | --- | --- |
| 99.2% | | United States |
| 0.4% | | Czech Republic |
| 0% | | United Kingdom |
| 0% | | Canada |
| 0% | | France |
| 0% | | Germany |
| 0% | | Jamaica |
| 0% | | Australia |
| 0% | | Russian Federation |
| 0% | | Netherlands |
| | |
| --- | --- |
| Yesterday: | 3 |
| Last Week: | 222 |
| This Month: | 3 |
| Last Month: | 582 |
| Total: | 103897 |