The New Streetwise Radio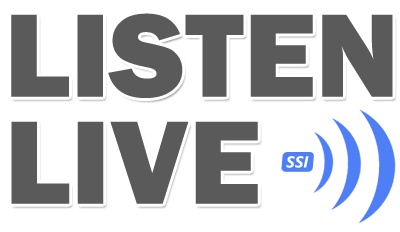 SVI Inc
Receive a Free Flash Drive when you sign up with SVI, a networking & business communication company.
Streetwise Radio News
Stars Remember Music Icon Bob Marley on the Red Carpet at Hollywood Movie Premiere
Published on Thursday, 24 May 2012 14:07
By Shelah Moody
Photos by Janice Salzman and Denise Robertson
Rarely does an event take place that brings together powerful global forces and talent from all walks of life.
Reggae icon Robert Nesta "Bob" Marley was the force that brought international stars such as Ziggy Marley, Snoop Dogg, Rick Fox, Holly Robinson Peete, artist Neville Garrick (designer, Bob Marley album covers), producer Lee Jaffe, actress Bai Ling, Ras Michael, Rocky Dawuni, MC Lyte, the cast of the HBO series "True Blood" and members of the Marley family together on April 17.
The LA premiere of the wildly anticipated "Marley" a film directed by Kevin McDonald, presented by Magnolia Pictures and Tuff Gong Worldwide at the Dome at ArcLight in Hollywood, CA, and was truly an historic event.
On April 17, the city of Los Angeles issued a Certificate of Recognition to the family of Bob Marley saluting the release of "Marley," which was simultaneously released on Facebook, iTunes, On Demand and in theaters worldwide on April 20.
Co-produced by Ziggy Marley and Chris Blackwell, "Marley" (PG-13, 155 minutes) is perhaps the most up close and personal biography of the music legend; it includes candid interviews with family, friends, lovers, musicians and those who knew Bob best, as well live footage from performances around the world. Some of the segments will shock you and bring you to tears; other parts will make you laugh and others will leave you speechless. "Marley" traces the artist's life from his birth in 1945 to his untimely death from cancer in 1981 at age 36. May 11 marked the 31st anniversary of his passing.
Ziggy and Orly Marley
"I feel happy to have reached the completion of this movie," said Ziggy, who walked the red carpet with his wife and business partner, Orly Marley. "I think we did our father proud in doing this, uplifting him more and keeping his spirit alive. I feel like he's here right now. The film has been getting good response from both critics and viewers alike. People are loving it and I think it's something that I want my great, great grandchildren to look at if they want to know about their ancestors, 100 years from now-- if they want to know about their forefathers. This is like a historical document for my children's children. In saying that, it is so personal because the family is involved and the people who love Bob are getting to be inside the family. This is the inside scoop."
Rohan Marley
Cameras were blazing for the children of Bob Marley, -- including Cedella Marley, Karen Marley, Rohan Marley, who offered samples of his Marley coffee line in the lobby and Robbie Marley, a soft spoken poet and artist—as they proudly walked the red carpet.
Robbie Marley
Robbie Marley, who currently lives in Miami, FL, shared a vivid memory of his father.
"I remember him spanking me one time, and coming to talk to me afterwards to let me know that brothers shouldn't fight and that we should love one another," said Robbie.
Snoop Dogg
International rap mogul Snoop Dogg was a surprise guest on the red carpet. Wearing a red green and gold Rasta inspired tam and a star shaped Bob Marley pendant, Snoop discussed his new projects and the impact of Bob Marley on his life.
"Bob Marley is like a forefather to me; he symbolizes peace, love and great music," said Snoop Dogg. "It rubs off on me and the music I make. I just got back from Jamaica doing a reggae album called 'Reincarnated' and a movie. His influence is really heavy on me right now; I'm Rastafari right now as we speak. I'm really under the umbrella of Bob Marley and his music and what he symbolized. My new reggae album, 'Reincarnated' is a 12 song album that I did with Major Lazer. We did it in Jamaica, the whole album from top to bottom. It's all me singing. We've got some beautiful writers and background singers to make it look like it's supposed to look. It's peace, love and harmony."
Lloyd "Bread" McDonald and Wife Leonie
Famed singer Lloyd "Bread" McDonald, half of the Wailing Souls duo, walked the red carpet with his wife, Leonie McDonald of Strictly Vegan foods. As a lifelong friend and musical collaborator, Bread shares his memories of Bob Marley in the film.
"It's a great feeling to know that my brethren—mi and him grow up inna Trench Town in the ghetto---is honored in this form tonight, right here in Hollywood," said McDonald. "If he were around today, he would get a big kick out of it. Yeah, we would be laughing. Jah know. I love all of his songs, because most of them, I was fortunate enough in the early days before he got famous, to listen to them before they were even recorded because he was always singing them among us. I was always singing in a group with him, 'cause whenever he was rehearsing, sometime it was 20 of us guys rehearsing at the same time. We always formed the background vocals. Even if Bunny (Wailer) and Peter (Tosh) were not there, he didn't worry about it because he knew he had background singers right there."
Carlton "Santa" Davis
Legendary drummer Carlton "Santa" Davis, also a longtime Bob Marley friend and contemporary who currently tours and records with Ziggy Marley, is a featured commentator in the film.
"Bob Marley made (reggae) music become what it is, with the help of other people," said Davis. "The reality is that Bob Marley laid a mark down and he set the bar. When we were young musicians coming up and we heard the Wailers, we wanted to be like them. Bob Marley set an example and a lot of musicians are following his example right now, including me."
Holly Robinson Peete
Acclaimed actress and activist Holly Robinson Peete also came out in support of "Marley."
"To me, Bob Marley means unity, global charm; he means real music that touches everyone," said Robinson Peete. "We could use a global figure like that today. My favorite album is 'Kaya' from top to bottom. There's not a bad cut on that album."
Rocky Dawuni
Singer/songwriter Rocky Dawuni is known as the Bob Marley of Ghana. Dawuni, who was nominated for an NAACP Image Award in 2011, is also Ghana's Tourism Ambassador.
"The honorable Bob Marley represented African identity. The honorable Bob Marley fought on behalf of Africa. The honorable Bob Marley, regardless of how he was elevated as a star of music, always championed the cause of Africa. As an African artist who has been greatly influenced in my work by Bob Marley, I feel that this is a day of celebration and also validation that his message still resonates in this time. His message is very important in this time, in moving forward."
Bob Marley's legacy has also impacted eco-lifestylist/vegan raw foods chef/author Ani Phyo, who said she would make prepare for Marley a meal of dehydrated croquettes, kale chips and decadent desserts made of chocolate, hemp seeds and hemp milk.
.
Janina Gavankar
Actress Janina Gavankar plays Luna, a shape shifter (a human who can turn into other animal and human forms) on HBO's popular vampire series "True Blood. Gavankar shared some philosophical thoughts on Bob Marley. She thinks that the legend may have been a skin walker.
"Bob Marley is one of the very few modern figures who we can say will be classic," said Gavankar. "Hundreds years to come, he will be marking lives and music."
Naia Kete
Naia Kete, a contestant on NBC's "The Voice" is among many, upcoming artists who have been influenced by Bob Marley. The dreadlocked songstress has been singing cover versions of Marley's "Them Belly Full."
"It has so much fire; I love it," said Kete. "I feel like the epitome who Bob is to me is a super fiery spirit on stage. He just ignites this passion in people and that song does it for me."
Actor Leon Robinson
Ani Phyo
You can follow "Marley" on the following social media sites:
https://www.facebook.com/bobmarleymovie
https://twitter.com/#!/bobmarleymovie
http://bobmarleymovie.tumblr.com/:
https://www.facebook.com/BobMarley
https://twitter.com/#!/bobmarley
http://www.youtube.com/bobmarley
Broadcast
Big Splif 4:20 Reggae
4:30pm - 5:30pm
10pm - 11pm
Jazz Cafe

12 pm - 1 pm

Soul City
6pm - 7pm
Streetwise Big Hop

Mon - Fri, 7pm - 8pm
Fri - Sat, 11pm to 12pm

ULTRA MIX

Fri - Sat, 12am - 12pm
Sun - Thu, 11pm - 12pm
Mon - Sun, 1pm - 4:30pm
Mon - Sun, 5:30pm - 6pm
Mon - Sun, 8pm - 10pm
ULTRA MIX BLUE
Romantic R&B, Chill & Jazz 12am Pacific
Irie Vision World Beat TV
Watch IrieVision on Streetwise Radio 24/7.
Carmelita Harris, host of a popular Reggae World Beat TV show on cable's channel 29 in San Francisco, keeps her finger on the pulse of the community.She's busy. Driven. Dedicated. Jamaica alone turns out more music per ca-pita than any other country in the world. Harris knows where the next reggae concert is going to be -- from a concerthall to a small nightspot -- and who is going to spice it up.
Monday, 8th February 2016
12:50:pm
Courier Service
Need a delivery?
Streetwise Special Delivery is ready for you 24/7. Pickups & Deliveries throughout California.
Call us 800-635-7531.
Streetwise provides Courier Service in San Francisco, San Jose, Oakland and the surrounding cities
Visitors
| | | |
| --- | --- | --- |
| 99% | | United States |
| 0.5% | | Czech Republic |
| 0.1% | | Canada |
| 0.1% | | United Kingdom |
| 0% | | Germany |
| 0% | | France |
| 0% | | Netherlands |
| 0% | | Kuwait |
| 0% | | Jamaica |
| 0% | | Australia |
| | |
| --- | --- |
| Today: | 710 |
| Yesterday: | 2752 |
| This Week: | 710 |
| Last Week: | 17112 |
| This Month: | 17822 |
| Last Month: | 3276 |
| Total: | 85312 |