The New Streetwise Radio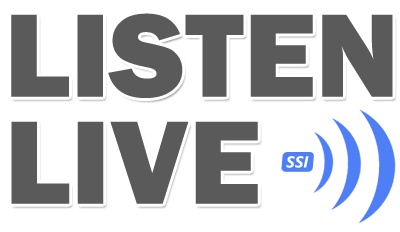 SVI Inc
Receive a Free Flash Drive when you sign up with SVI, a networking & business communication company.
Streetwise Radio News
A Year End Review of Streetwise Radio's Music
Published on Saturday, 31 December 2011 12:02
Streetwise Radio has brought to you faithful internet listeners around the world some amazing old and new artists. Michael Ealey the stations manager tries' to find new artists that are not being played on traditional radio; some of these artists are very talented that is why Streetwise Radio brings you some great new talent. All of the artists that are focused on Streetwise Radio all have blogs written about them by are talented writers. Streetwise Radio has five categories of music there is the Ultra Mix, Big Splifs 420 Reggae, Soul City, Big Hop. In each of these categories an artists is featured. Some of the new artists that have been featured on Streetwise Radio are Arika Kane, Jae Franklin, Kaneik Tunes, Saxophonist Ranzell Merritt Jr., Violinist Daniel Davis, De Phazz, Ray Piper, Esperanza Spaulding, Groove 55, Greg Manning, Pamela Rose, Monday Michiru, Al Capone, Sa-Roc, Bei Maejo, Nina Ross, Leo37, Anuhea, Sharp, Sharon Tucker, Missy Foxx, Sherieta and Ras D. These artists that were listed are very talented. When you tune in to Streetwise Radio you will hear and read about our new and old featured artist. Streetwise Radio will continue to bring you musical artists that you have never heard of and old artists that have new albums out. Happy New Year and keep listening.
LM
http://www.streetwisesd.com/radio/
Broadcast
Big Splif 4:20 Reggae
4:30pm - 5:30pm
10pm - 11pm
Jazz Cafe

12 pm - 1 pm

Soul City
6pm - 7pm
Streetwise Big Hop

Mon - Fri, 7pm - 8pm
Fri - Sat, 11pm to 12pm

ULTRA MIX

Fri - Sat, 12am - 12pm
Sun - Thu, 11pm - 12pm
Mon - Sun, 1pm - 4:30pm
Mon - Sun, 5:30pm - 6pm
Mon - Sun, 8pm - 10pm
ULTRA MIX BLUE
Romantic R&B, Chill & Jazz 12am Pacific
Irie Vision World Beat TV
Watch IrieVision on Streetwise Radio 24/7.
Carmelita Harris, host of a popular Reggae World Beat TV show on cable's channel 29 in San Francisco, keeps her finger on the pulse of the community.She's busy. Driven. Dedicated. Jamaica alone turns out more music per ca-pita than any other country in the world. Harris knows where the next reggae concert is going to be -- from a concerthall to a small nightspot -- and who is going to spice it up.
Tuesday, 9th February 2016
9:41:am
Courier Service
Need a delivery?
Streetwise Special Delivery is ready for you 24/7. Pickups & Deliveries throughout California.
Call us 800-635-7531.
Streetwise provides Courier Service in San Francisco, San Jose, Oakland and the surrounding cities
Visitors
| | | |
| --- | --- | --- |
| 99.1% | | United States |
| 0.5% | | Czech Republic |
| 0.1% | | Canada |
| 0.1% | | United Kingdom |
| 0% | | Germany |
| 0% | | France |
| 0% | | Netherlands |
| 0% | | Australia |
| 0% | | Jamaica |
| 0% | | Israel |
| | |
| --- | --- |
| Today: | 1235 |
| Yesterday: | 734 |
| This Week: | 1969 |
| Last Week: | 17112 |
| This Month: | 19081 |
| Last Month: | 3029 |
| Total: | 86571 |