The New Streetwise Radio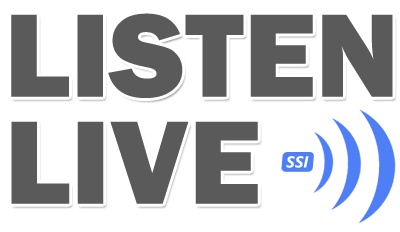 SVI Inc
Receive a Free Flash Drive when you sign up with SVI, a networking & business communication company.
Cornell CC Carter In The Moment
Published on Friday, 25 December 2015 20:50
By LM
I was listening to Streetwise Radio the other day and heard a song called "Beautiful" by Cornell CC Carter. As I was listen to Streetwise Radio another song of his came on the radio called "Bobblehead". My three year old granddaughter was sitting on the floor playing with her toys, she started to bobbing her head. I said you like that song her response was hey grandma. It has the old school sound that I like. I know this song is going to be a hit and a Bay Area sports anthem as well. DJ Michael K.Ealey said he had the pleasure of attending a CD listening party of his songs in Gilroy California. He told me that this guy has something special and you are going to hear a lot about him. Cornell CC Carter is a singer song writer, bandleader and producer from San Francisco, California and lives in Novato California now. Cornell CC Carter has been the front man for the group Five Point 0, a Bay Area band for years. He has a solo project coming out called, "In The Moment" on January 15, 2016. The two songs I already heard are fantastic. I can't wait to hear more. If you like real R&B you will like Cornell CC Carter he is the real deal. Tune to Streetwise Radio and be the first to hear "Beautiful" and "Bobblehead". You can listen to Streetwise Radio on Pandora, iTunes, Live365, Athen365 and MyGen365.
LM
https://www.youtube.com/watch?v=ucUPEpwEHvM
http://fivepoint0.net/374929.html
Oddisee
Published on Wednesday, 23 December 2015 05:20
I rarely find rap music that I can stand listening to, the stuff they play on the On-Air stations and the mainstream is awful. As I was sitting here listening to Oddisee's song "Belong To The World", I thought he has real talent. I went on to listen to more of his songs I became a fan.

Click here for the artic

le.
YELLOW CLAW
Published on Monday, 14 December 2015 05:49
Welcome back to Streetwise Radio! Holiday season is here again. Time to get together with friends and fam and turn up a lil bit.For those of you who listen to the station you may have heard of the trio of dj/producers called YELLOW CLAW.
Broadcast
Big Splif 4:20 Reggae
4:30pm - 5:30pm
10pm - 11pm
Jazz Cafe

12 pm - 1 pm

Soul City
6pm - 7pm
Streetwise Big Hop

Mon - Fri, 7pm - 8pm
Fri - Sat, 11pm to 12pm

ULTRA MIX

Fri - Sat, 12am - 12pm
Sun - Thu, 11pm - 12pm
Mon - Sun, 1pm - 4:30pm
Mon - Sun, 5:30pm - 6pm
Mon - Sun, 8pm - 10pm
ULTRA MIX BLUE
Romantic R&B, Chill & Jazz 12am Pacific
Irie Vision World Beat TV
Watch IrieVision on Streetwise Radio 24/7.
Carmelita Harris, host of a popular Reggae World Beat TV show on cable's channel 29 in San Francisco, keeps her finger on the pulse of the community.She's busy. Driven. Dedicated. Jamaica alone turns out more music per ca-pita than any other country in the world. Harris knows where the next reggae concert is going to be -- from a concerthall to a small nightspot -- and who is going to spice it up.
Saturday, 6th February 2016
7:33:pm
Courier Service
Need a delivery?
Streetwise Special Delivery is ready for you 24/7. Pickups & Deliveries throughout California.
Call us 800-635-7531.
Streetwise provides Courier Service in San Francisco, San Jose, Oakland and the surrounding cities
Visitors
| | | |
| --- | --- | --- |
| 98.9% | | United States |
| 0.5% | | Czech Republic |
| 0.1% | | Canada |
| 0.1% | | United Kingdom |
| 0% | | Germany |
| 0% | | France |
| 0% | | Netherlands |
| 0% | | Kuwait |
| 0% | | Jamaica |
| 0% | | Australia |
| | |
| --- | --- |
| Today: | 1990 |
| Yesterday: | 3343 |
| This Week: | 14064 |
| Last Week: | 796 |
| This Month: | 14064 |
| Last Month: | 3198 |
| Total: | 81484 |